Saturday 2 November 2019
Amaranthe announce North America tour for 2020!
---
Friday 18 October 2019
Amaranthe sign for Nuclear Blast Records!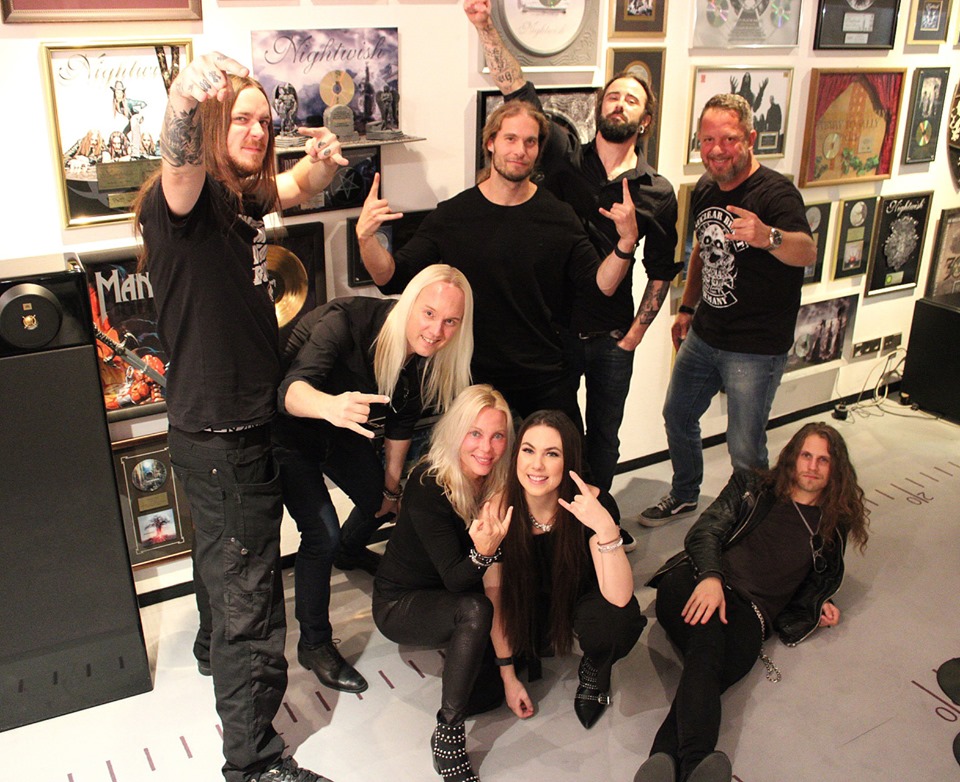 Olof Mörck states, "It feels amazing to unveil our cooperation with the giants at Nuclear Blast! Ever since we held our shiny new Nuclear Blast CD's in our teenage hands back in the mid-90's, they have been at the forefront of bringing the best of the best to the metal scene, and to have them as partners is a dream come true! They are not only massively experienced in the metal scene, but also wonderful people and it has been a pleasure getting to know them. We are already nailing down great plans for the future, and things are looking brighter and stronger for AMARANTHE than ever! Keep your eyes open for our next leap forward together in the near future!"
Read the full statement here!
---
Monday 30 September 2019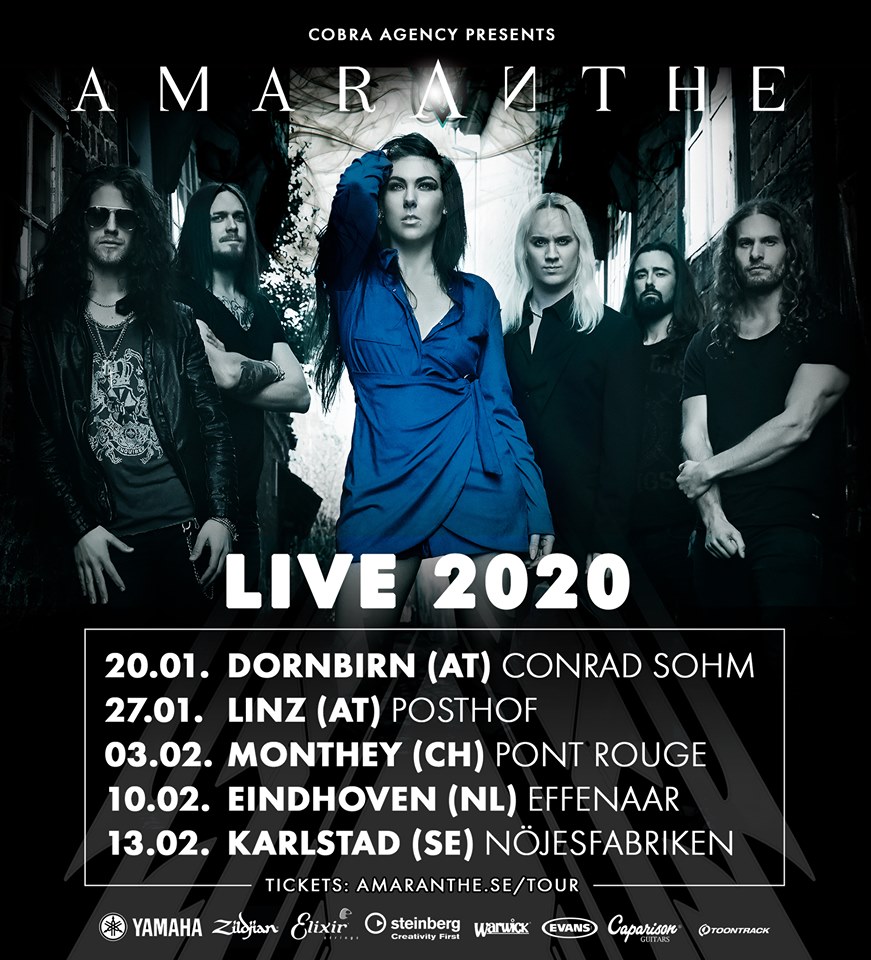 More headliner tour dates have been added – full tour dates list here!
---
Sunday 8 September 2019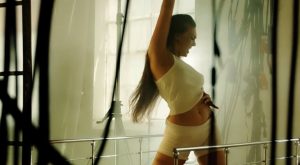 New music video for 'Helix' has been released! Check it out here!
---
Saturday 24 August 2019
Tour updated with Helix Scandinavia dates!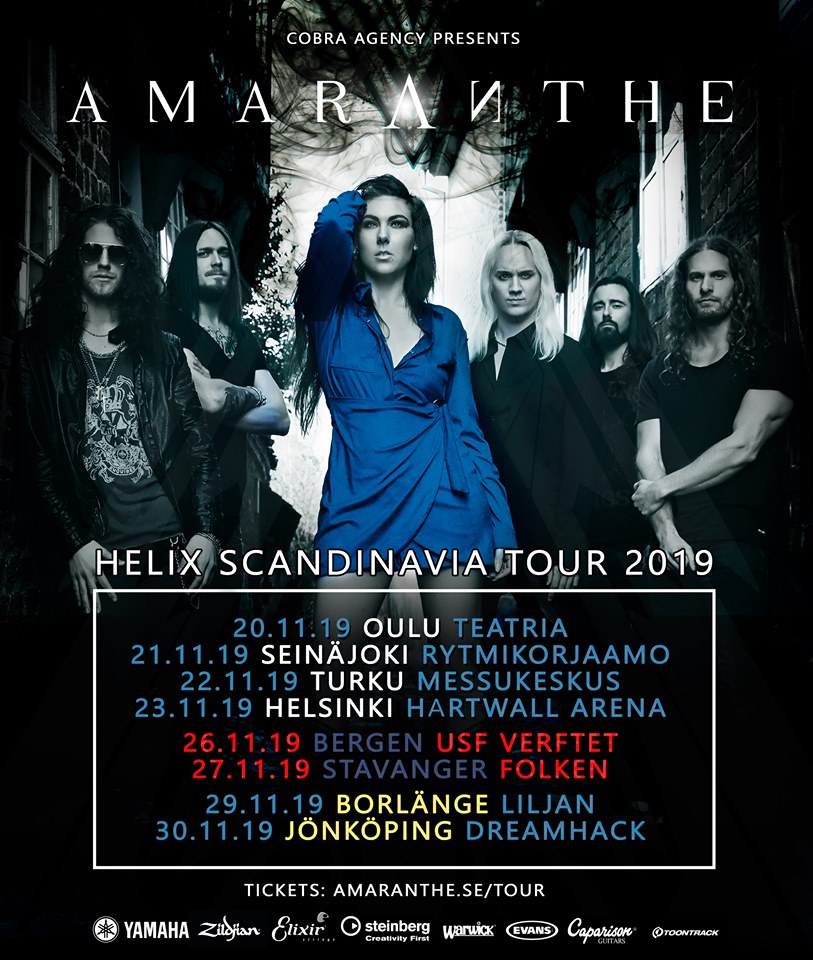 ---
Friday 26 July 2019
Tour dates updated, including Amaranthe and Raskasta Joulua shows!
---
Saturday 29 June 2019
Amaranthe will join Sabaton on the Great Tour in Europe starting in January 2020! All dates are on the tour page and ticket links can be found here!
---
Thursday 9 May 2019
Discography page has been updated with a new album appearance on Rhapsody's upcoming album, released in June.
---
Wednesday 20 March 2019
Festival dates have been updated, head over to the Tours and Live Appearances page to view!
---
Friday 4 January 2019
Happy New Year everyone!
---
Saturday 1 December 2018
More tour dates added – make sure you regularly check for updates!
---
Friday 19 October 2018


---
Saturday 13 October 2018

Amaranthe release new single Inferno from upcoming album Helix, you can check out the lyric video here!
---
Saturday 06 October 2018
So many exciting things are happening within the Amaranthe camp at the moment! Angela Gossow has been announced as the band's new manager, so expect lots of exciting things in the near future! Welcome Angela!
Amaranthe will also join Powerwolf next year on their "The Sacrament of Sin" European tour , all dates can be found here!
---
Friday 28 September 2018
Amaranthe release new video for their 2nd single from new album Helix, called Countdown, Check the video out here!
---
Tuesday 4 September 2018
Elize will perform with Raskasta Joulua again this year! To view the dates Elize will perform, please check out the Tour page.
---
Friday 10 August 2018
Amaranthe release new single 365 and announce details of 5th album, Helix! More information on Helix can be found on the information page and the video for 365 too – Enjoy!
---
Friday 20 July 2018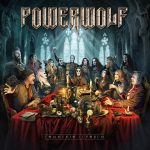 Amaranthe recorded a cover of the Powerwolf track 'Army of the Night' , which features on the deluxe version of their new album 'Sacrament of Sin' which was released today! Check it out on Spotify now! Amaranthe will tour alongside Powerwolf in the Autumn throughout Europe – Dates on the Tour page!
---
Sunday 13 May 2018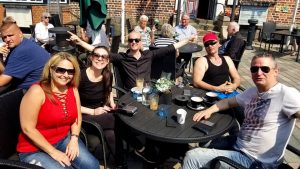 Amaranthe album no. 5 is DONE!!
Commented Olof:
"With a newborn album it is easy for an artist to fall into hyperbole, and rants of how it is the best thing you have ever done – but for the first time I can confidently say that this album very certainly the best and strongest of our entire career. Soon enough, you will get to hear for yourself and judge – now, time to leave Denmark behind, and after two months, return HOME!!"
Commented Elize:
"I have loved every second, to write, create and making this album. I can't wait to reveal the Name of our 5:th baby, let it loose into the world to live it's own life and spread the message all by itself. It feels to me already like the most strong and confident child of ours. The support has been important, and I'm so grateful to everyone involved."
---
Friday 30 March 2018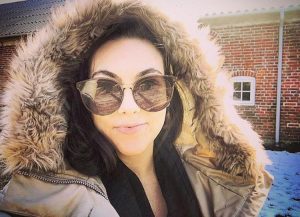 Elize will today start recording her vocals for the Amaranthe album at Hansen Studio in Ribe, Denmark! Happy Easter everyone!
---
Monday 1 January 2018
Happy New Year! Exciting news to start the year, Elize has co-written 'Delirium' along with  Jonas Thander and is a potential candidate song for Poland in this years Eurovision Song Contest! From Elize on Facebook –
First day of January I'm celebrating by listen to the sweet and amazing Isabel performing "Delirium" during New Year's Eve in Zakopane! Hurray!! Isabel for Eurovision Song Contest 2018!!! ??????❤️?
"Isabell Otrebus – Larsson is a potential candidate for the Polish representative in the Eurovision Song Contest 2018.
The song was written by: Elize Ryd, Jonas Thander"
#IsabelOtrebus #Delirium #ESC #Poland #Sweden
Listen here:

---
Tuesday 12 December 2017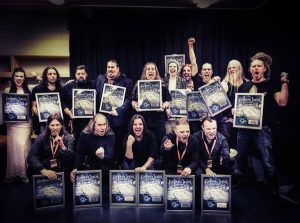 Elize received a gold disc with Amaranthe for Massive Addictive sales in Finland and then a double platinum disc with Raskasta Joulua! Congratulations!
---
Saturday 2 December 2017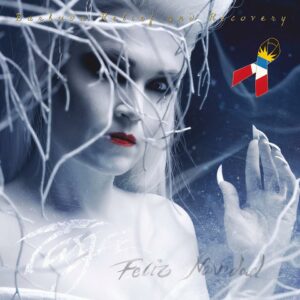 Elize appears alongside many artists on Tarja Turunen's charity single 'Feliz Navidad' in aid of  the Barbuda Relief And Recovery Charity. The single is released as a download and limitd edition vinyl on 8 December. More information can be found here – http://tarjaturunen.com/this-christmas-you-can-expect-the-unexpected-2/
---
Sunday 26 November 2017
The new 'Raskasta Joulua' album has been released and Elize appears on a new song that she wrote called Stjärnan I Min Hand.
---
Tuesday 24 October 2017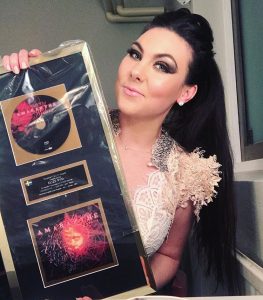 Gold disc for 1 Million Lightyears!
---
Sunday 15 October 2017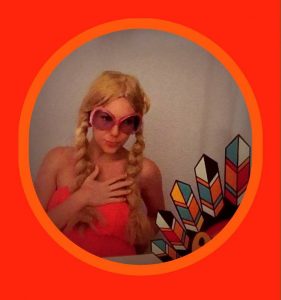 Happy birthday Elize!
---
Tuesday 29 August 2017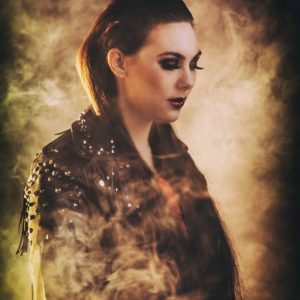 Amaranthe's new music video for Maximize has been released! Head over to the Videos with Amaranthe page to check it out! 
---
Monday 28 August 2017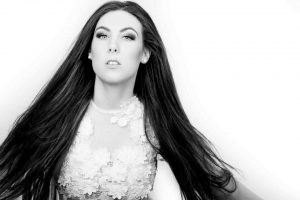 New interview with Elize – Check it out on the interview with Elize page – enjoy! 
---
Sunday 27 August 2017
Amaranthe to perform for the first time in Brasil!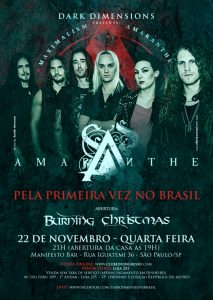 ---
Sunday 27 August 2017
Maximise Norway tour – December 2017!
---
Sunday 27 August 2017
Amaranthe to join Delain and Tarja in Argentina!